What's This About Anyway?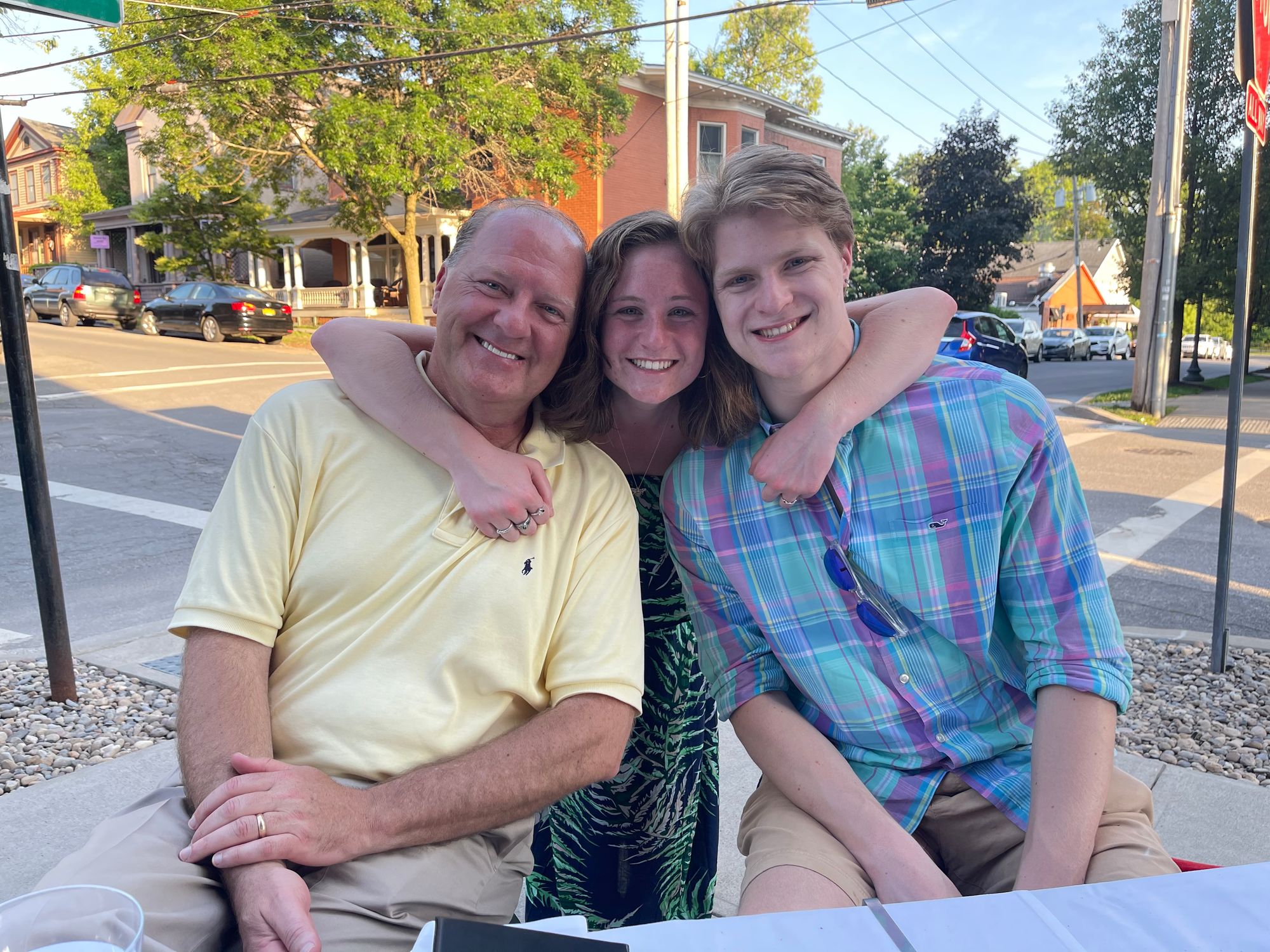 Welcome!
Hi there. I'm Mike Allison and I have thoughts to share. This site is where you'll find them.
But first a few nuggets about me:
I'm a native Texan and my family has never forgiven me for leaving because:
I lived in the Boston, MA area for most of my corporate career, and with my wife, raised two (now adult) children, but:
We recently moved to Upstate NY to be closer to our oldest child.
I'm no longer a "suit".
My Superpower: The ability to communicate complex investment concepts and make them understandable and accessible to non-professionals.
My Kryptonite: Green olives.
My Favorite Band: Rush (since I was a teenager)
My Favorite Book: The Fourth Turning (Strauss and Howe)
What is the Human Enterprise™ Project?
In 2022, I created the Human Enterprise™ Project in recognition of the many technological and societal developments which are emerging and growing in prominence:
demographic shifts,
longevity research,
artificial intelligence,
robotics,
quantum computing,
blockchain,
nanotechnology,
3D printing, and many others.
Human Enterprise™ is intended to be a discussion and exploration of these topics, all of which will enable us to navigate the coming de-financialization of institutions, the financialization of individuals, and the pursuit of our "human enterprise".
In recent years, I have developed a keen interest in the ascendance of human capital in the future, the ability for that capital to be monetized via blockchain-based structures and digital assets, and the evolution of the role of financial capital in our society and the global economy. The Human Enterprise™ Project represents my unfettered voice and my efforts to learn from and educate those who share this interest in these once in a lifetime changes.
I'd be honored if you would subscribe to my newsletter:
In conjunction with the creation of the Human Enterprise™ Project, I also founded New Lantern Advisors, an independent fiduciary, fee-only, longevity based financial planning and investment management firm based in Saratoga Springs, NY.
I formed New Lantern Advisors in order to be able to more directly serve a select group of clients after I retired from a 30+ year career in the investment management industry. To learn more about New Lantern's unique approach to comprehensive financial planning and investment management, visit NewLanternAdvisors.com.
---
Legal Beagle Disclosure Stuff
Views and opinions expressed in "posts" on this site (including podcasts, videos, and social media) are those of Michael Allison, CFA, CFP® and are not necessarily the views of New Lantern Advisors or any of its respective affiliates. The posts are not directed to any investors or potential investors, and do not constitute an offer to sell — or a solicitation of an offer to buy — any securities, and may not be used or relied upon in evaluating the merits of any investment.
The contents on this site — and made available on any associated distribution platforms and any public online social media accounts, platforms, and sites associated with or controlled by Michael Allison (collectively, "content distribution outlets") — should not be construed as or relied upon in any manner as investment, legal, tax, or other advice. You should consult your own advisers as to legal, business, tax, and other related matters concerning any investment. Any projections, estimates, forecasts, targets, prospects and/or opinions expressed in these materials are subject to change without notice and may differ or be contrary to opinions expressed by others. Any charts provided here or on Michael Allison's content distribution outlets are for informational purposes only, and should not be relied upon when making any investment decision. Certain information contained in here has been obtained from third-party sources. While taken from sources believed to be reliable, Michael Allison has not independently verified such information and makes no representations about the enduring accuracy of the information or its appropriateness for a given situation.
Enough of that…